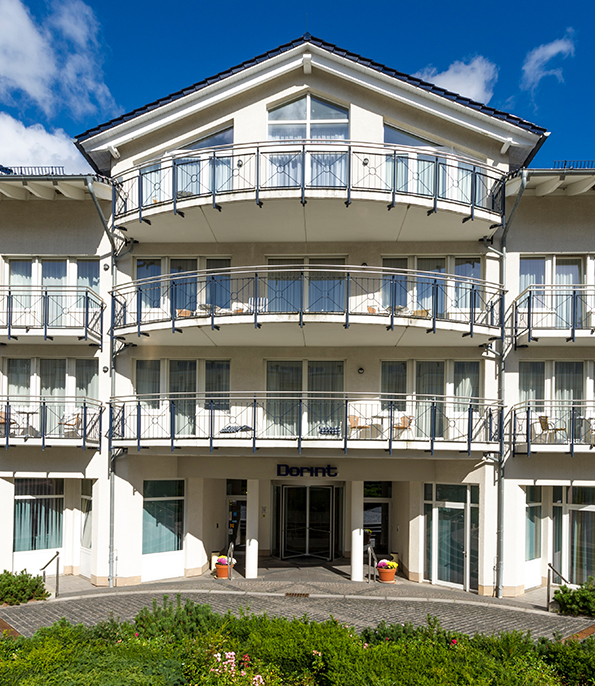 Your Dorint Strandhotel Binz/Rügen
Our 4-star Dorint Strandhotel Binz/Rügen lets you experience the Baltic Sea island from its most beautiful side. Spend a first-class experience with us and our #HotelHelden. All possibilities are open to you: From soothing wellness options, fulfilling sports and activity offers to fancy culinary delights - in our impressive hotel complex directly on the beach promenade of Binz with a view of the famous pier, the world will stop for you and give you a long moment of joy and well-being. Discover the beauties of the island of Rügen and beautiful Mecklenburg-Vorpommern, which has more to offer than just beautiful unspoilt landscapes.
Strandpromenade 58, 18609 Binz/Rügen
Telephone: +49 38393 43-0
Fax: +49 38393 43-100
Email: info.binz(at)dorint.com
Reservation center Dorint Strandhotel Binz/Rügen:
Reserve now!
Sea
0,1 km
Station
0,5 km
Airport (Rostock)
130 km
A warm welcome
Let us pamper you, not only during your summer holiday, but also at any other time of the year, because the island of Rügen also offers a wide range of possibilities in autumn and winter, which you can discover with us.

We look forward to welcoming you to Rügen soon!

Your Alexander Sieg
and the #HotelHeroes from the Dorint Strandhotel Binz/Rügen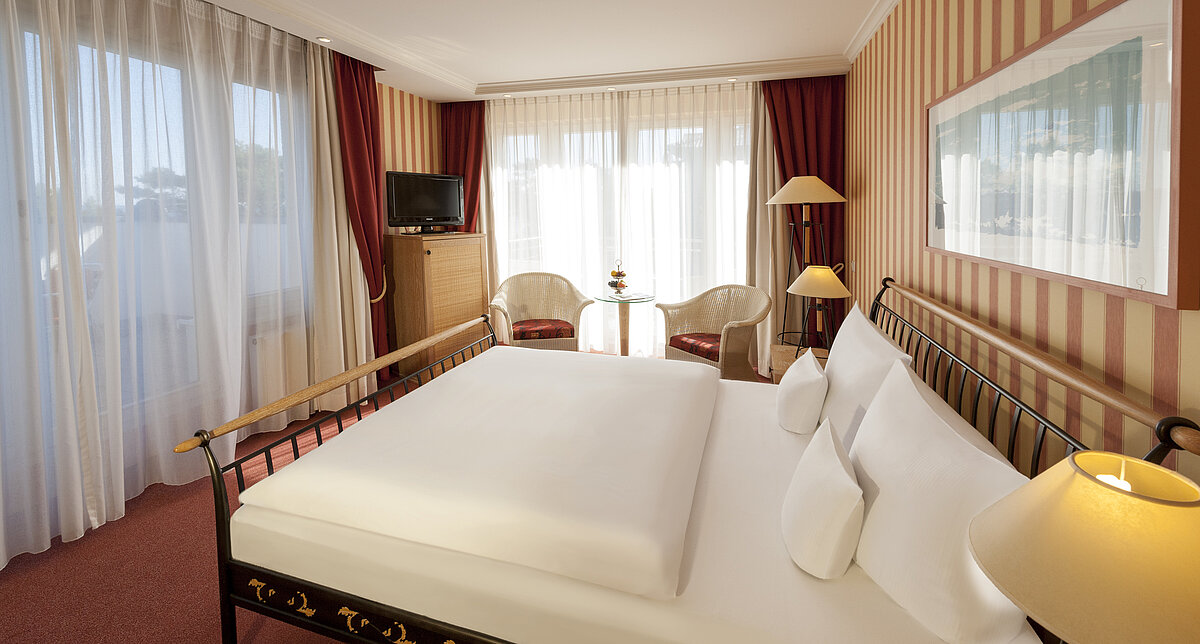 Dorint Strandhotel Binz/Rügen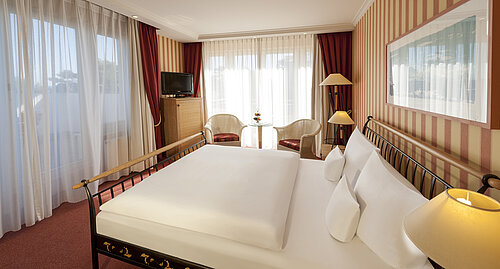 Directly on the beach promenade in Binz
Wellness in the spacious spa area
Southern charm
Dorint makes dreams come true.
We have the right activity for every explorer and bon vivant: simply browse through our offers and decide on your favourite experience. With us you can discover holidays in a whole new way: Make a wish!
Real people, real experience, real emotion.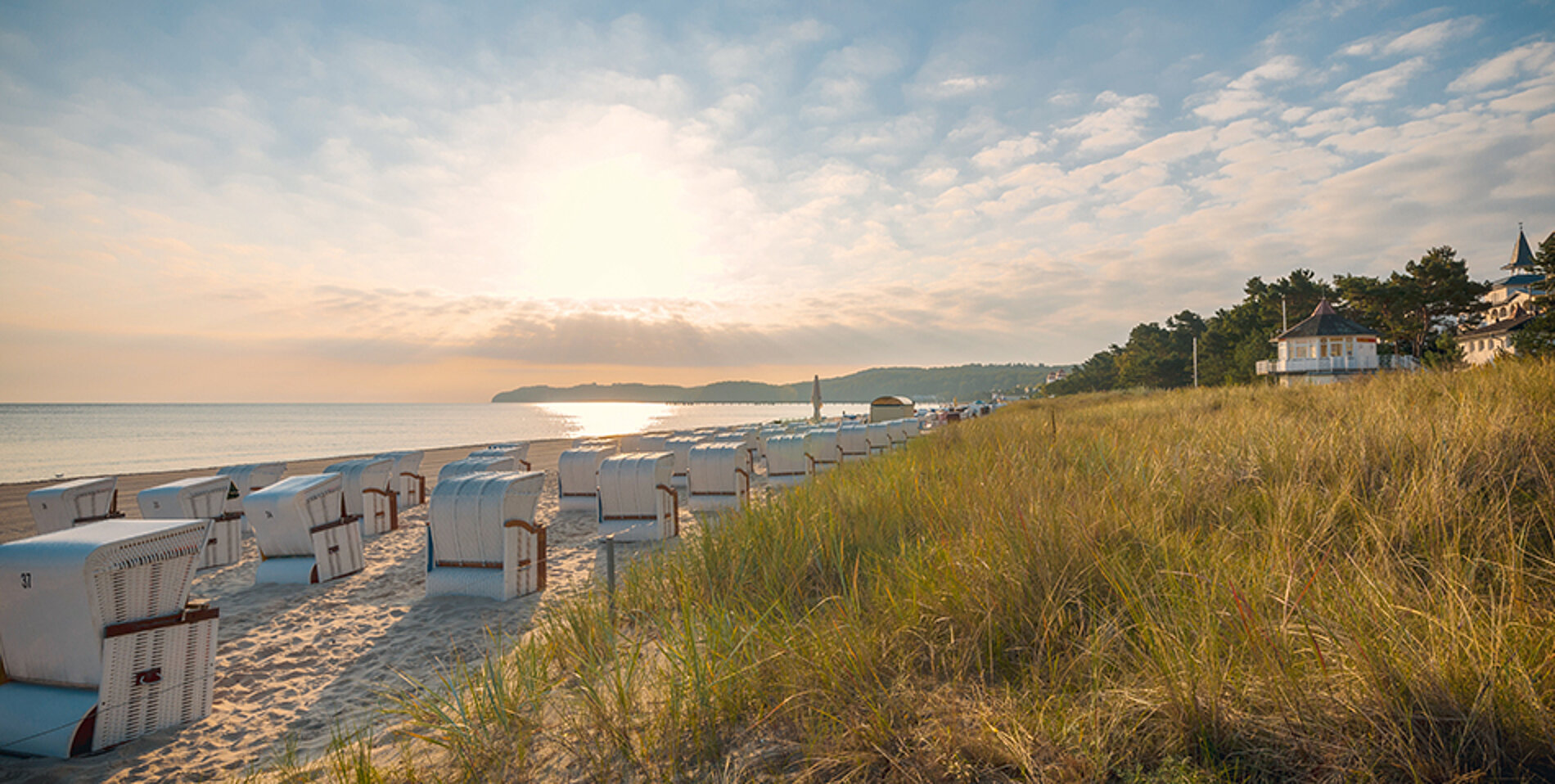 Only a few steps away from the hotel, the wide sandy beach of the Binzer Strandpromenade stretches out. Together with the white rocks, the blue sea and the healthy fresh sea breeze, the beautiful beach makes your holiday on Rügen an experience and awakens your spirits.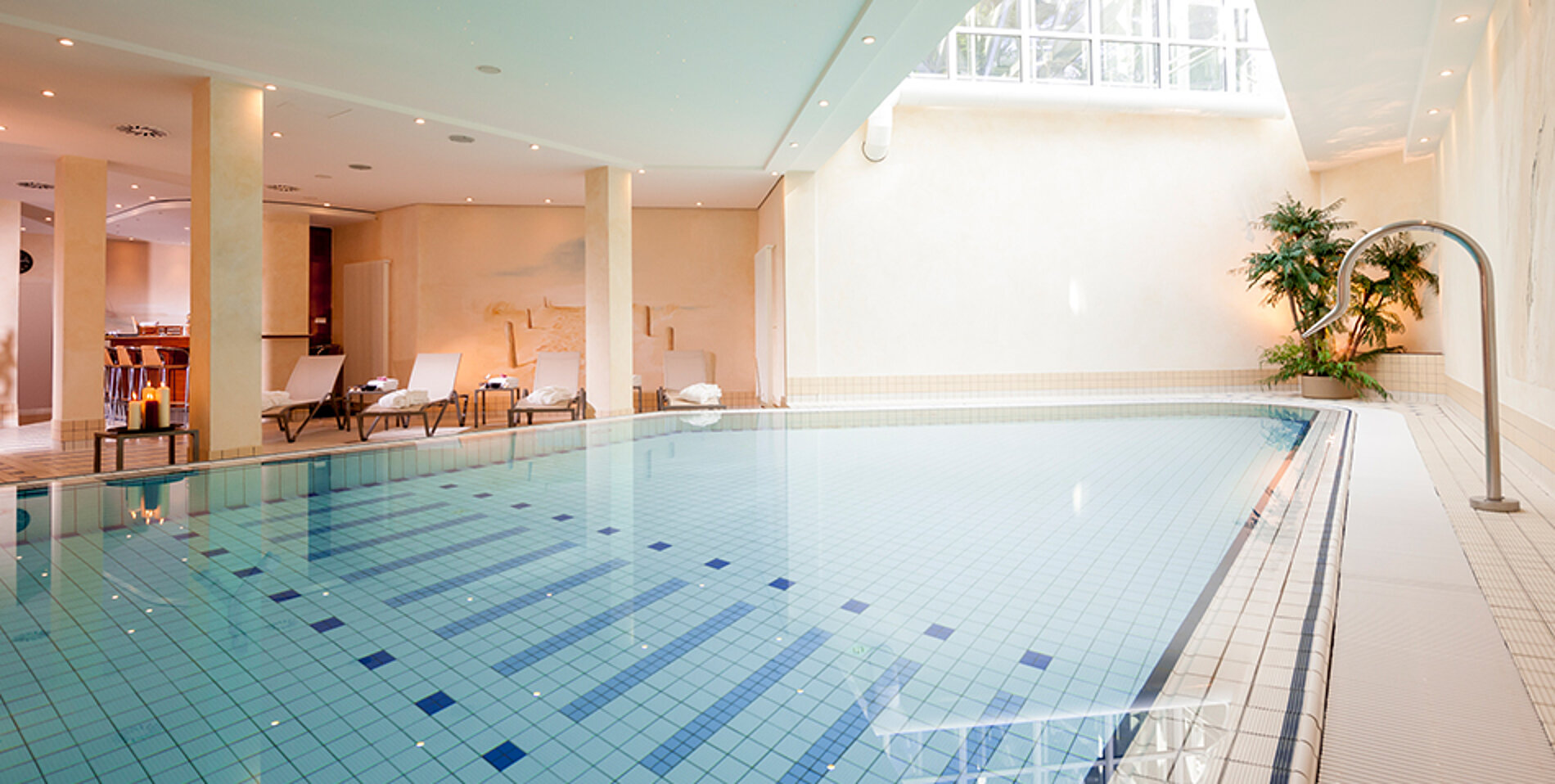 Beneficial wellness facilities
Our wellness department has a variety of ideas ready to relax and refresh body and soul. Enjoy some time out, whether indoors on 430 m² with pool, experience showers and massages, or outdoors on the kilometre-long beach.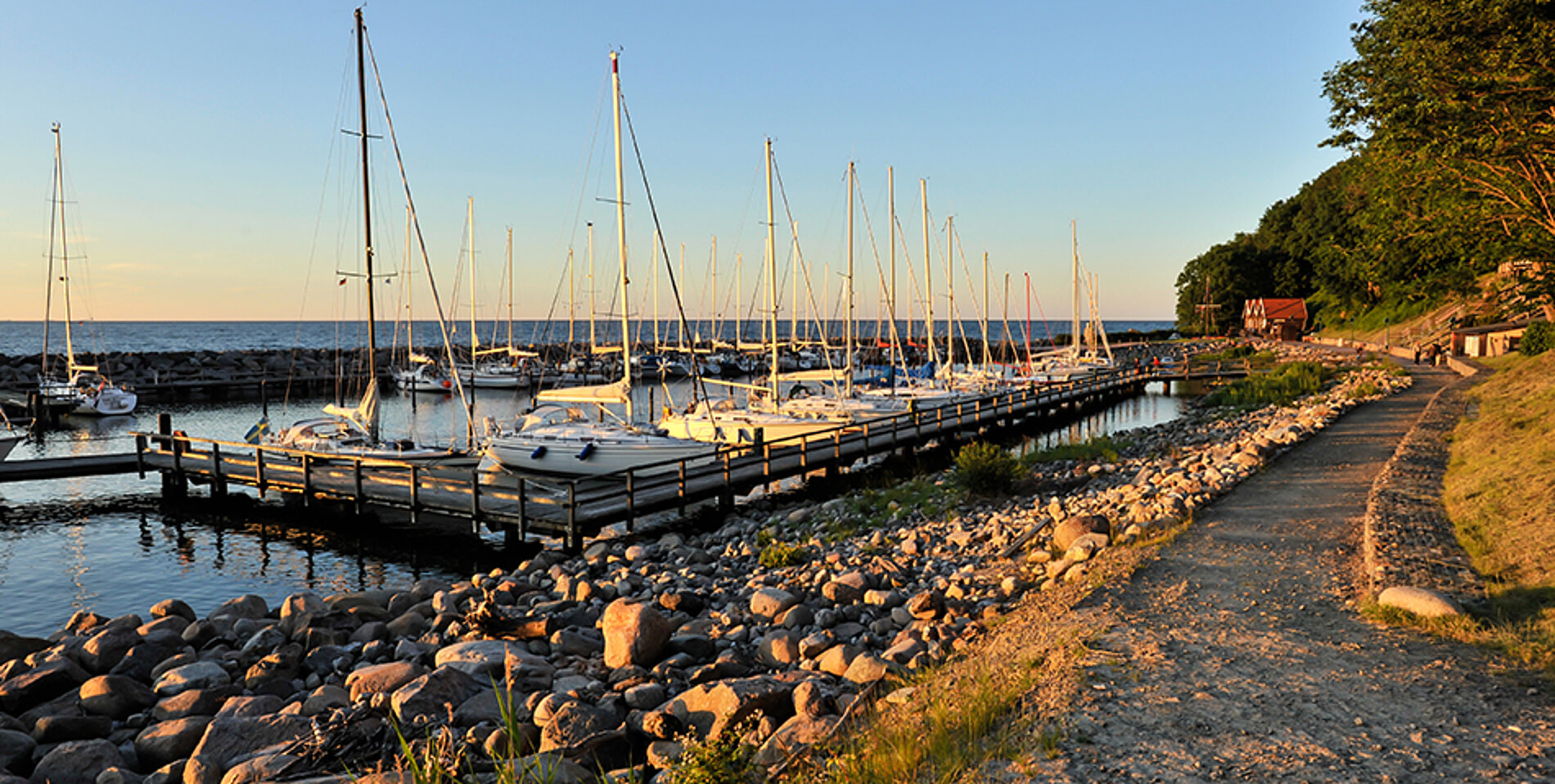 The warmth of the south can be felt in many places during your holiday on Rügen: whether in the design of your spacious rooms, the historical sites, in beautiful sunsets or in the culinary delicacies with Mediterranean influences.
Activity
Relaxation
Family time!
Enjoyment
Culture
nature